9 things everyone in Canada should know for World Alzheimer's Month
Canada
This September, get to #KnowDementia. Help raise awareness about early diagnosis, treatment inequities, the latest research surrounding dementia and COVID-19 and more.
The World Alzheimer Report is here! Read the report.
Every September for the past ten years, World Alzheimer's Month has launched an international campaign. The goal of that campaign? To raise awareness and challenge stigma around dementia. 
Accordingly, #KnowDementia and #KnowAlzheimers are the themes of this year's World Alzheimer's Month. As part of this campaign, organizations from around the world that focus on Alzheimer's disease and other dementias – Canada included! – are pushing for action around diagnosis and knowledge of dementia.
Here are some key dementia facts to know and share this month and beyond, courtesy of the World Alzheimer's Month campaign and the Alzheimer Society of Canada.
(And note: If you or a person you care for needs help with dementia right now, you are not alone! Visit alzheimer.ca/Find to find and connect with your local Alzheimer Society. Your Society offers affordable, evidence-based programs, services and information all year round.)
1. Over 50 million people around the world are living with dementia – a number, and impact, that is growing all the time.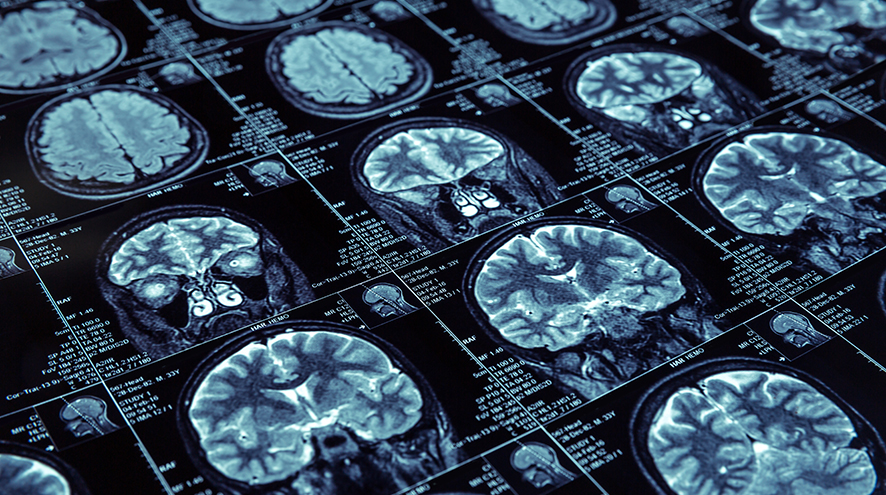 Did you know that someone in the world develops dementia every three seconds? And the number of people living with dementia globally is predicted to triple by 2050, rising to 152 million.
At the same time, 35% of caregivers across the world said that they have hidden the diagnosis of dementia of a family member due to stigma fears. And 50% of caregivers globally say their health has suffered as a result of their caring responsibilities – even while expressing positive sentiments about their role.
Understand the ways you can help a person living with dementia and their caregiver.
2. Dementia diagnosis rates show unequal access worldwide.
In low- and middle-income countries, as few as 10% of people affected by dementia receive a diagnosis. Meanwhile, in higher-income countries, approximately half of individuals receive a diagnosis. That's a big difference in access to diagnosis.
What's more, in all countries there are significant barriers for people living with dementia to receive post-diagnostic support, treatment and access to care. Also concerning is that 62% of healthcare professionals worldwide think that dementia is part of normal aging – when it definitely isn't.
Find out more about what getting a diagnosis is like.
3. Researchers are still trying to understand possible links between COVID-19 and dementia.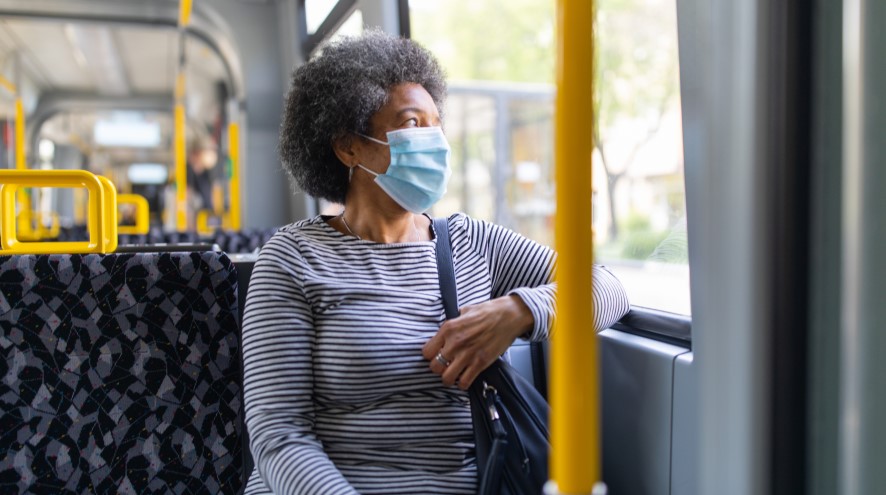 New research, revealed at the 2021 Alzheimer's Association International Conference (AAIC), shows that some people who have had COVID-19 may experience symptoms from Alzheimer's disease symptoms more quickly. To better understand how intense this problem might be, Alzheimer's Disease International has assembled a working group to better understand how intense this problem might be.
In terms of dementia care, the COVID-19 outbreak has also highlighted the lack of preparedness of health systems globally to provide routine services and support to people living with chronic conditions such as dementia. During lockdown and restrictions, it is essential that older people – especially those living with dementia – are not socially excluded.
Check out the Alzheimer Society's resources for managing through COVID-19 for people affected by dementia.
4. Knowing the 10 warning signs of dementia is crucial.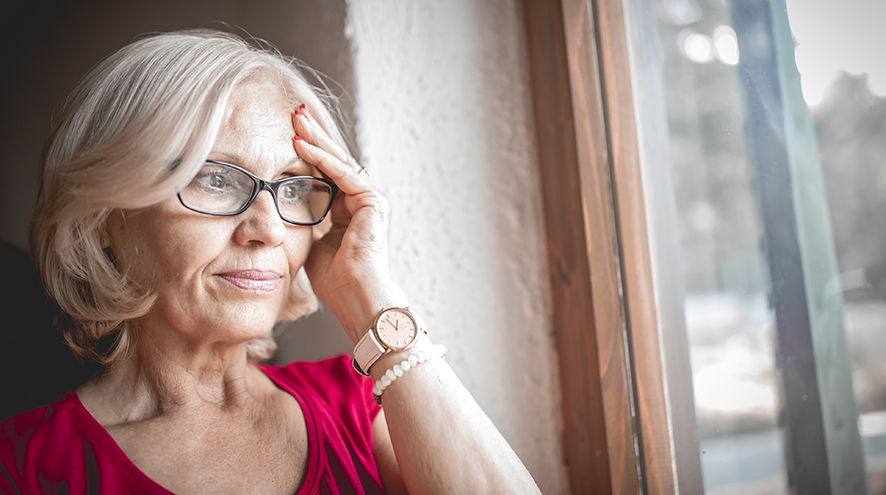 There is no simple test for Alzheimer's disease and other dementias. But there is research ongoing that is looking at newer, better ways to detect dementia earlier and quicker, before the symptoms become apparent. But right now, a combination of memory tests and scans are required. 
In the meantime, one of the best ways to get a timely diagnosis is to keep an eye out for the 10 warning signs of dementia – and contact your doctor immediately if they are new to you. 
What are the 10 warning signs of dementia? Memory loss, difficulty performing familiar tasks, problems with language, disorientation in time and place, impaired judgment, problems with abstract thinking, misplacing things, changes in mood and behaviour, changes in personality and loss of initiative.
Know the 10 warning signs of dementia.
5. An early diagnosis can help a lot with better quality of life.
People living with dementia can live meaningful and productive lives for many years after an early diagnosis. Dementia is not a normal part of aging – so getting that diagnosis early is vital to helping people take control and plan ahead!
Receiving a timely diagnosis of dementia enables people to gain access to information, resources and support. It can also help demystify and destigmatize the condition, maximize the quality of life and help a person access drug and non-drug therapies that may improve symptoms and cognition.
Know the 10 benefits of early diagnosis.
6. Governments everywhere should be trying to meet targets of the WHO's Global action plan on dementia by 2025.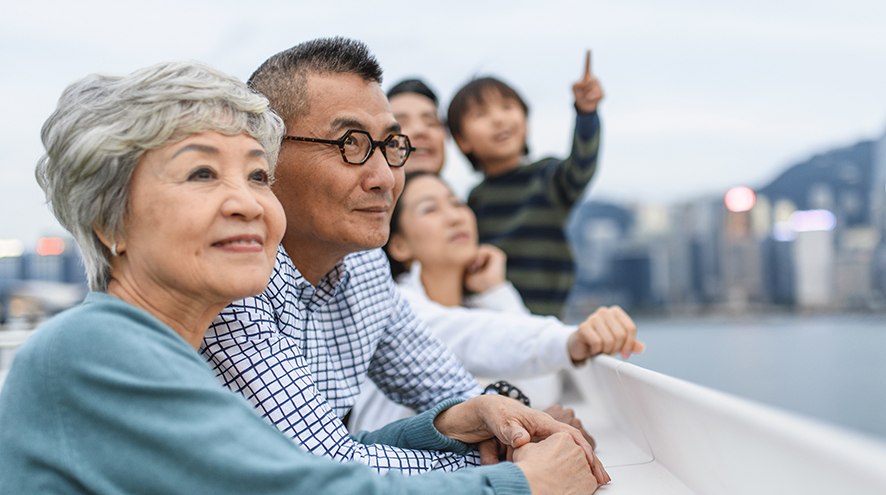 Governments have an opportunity and a responsibility to dramatically increase awareness, detection and diagnosis of dementia. They can do this by meeting targets of the World Health Organization's (WHO's) 2017 - 2025 Global action plan on dementia.
Raising awareness is one of seven key action areas of the plan. WHO wants all member states to create  national dementia awareness campaigns by 2025. National dementia plans are the best tool available to governments on this front. But currently there are just 40 national dementia plans worldwide.
Learn more about Canada's national dementia strategy.
7. People living with dementia in Canada have been working together to generate big wins.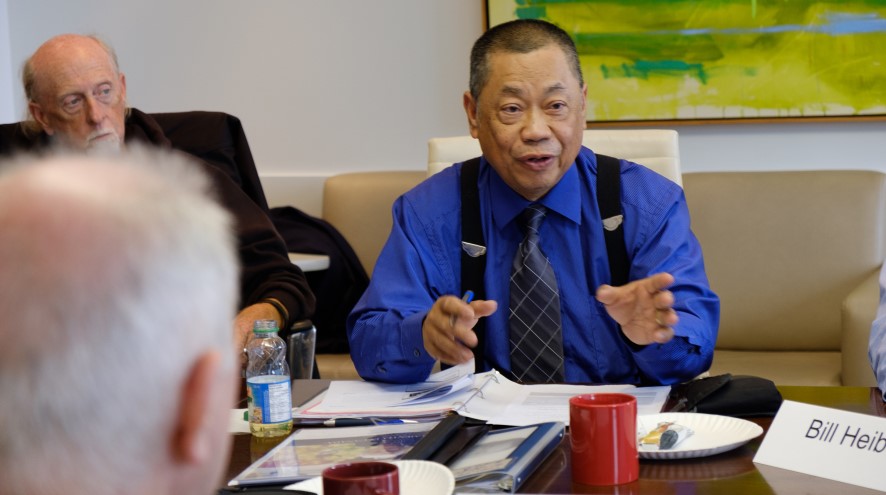 People living with dementia in Canada helped advocate for a national dementia strategy here. This led Canada's federal government to launch an official strategy in June 2019. There is also a Canadian Charter of Rights for People with Dementia. This charter, released in 2018, was created by people living with dementia and informed by their unique insights and experiences. 
Did you know that people with lived experience of dementia are participating directly in the Alzheimer Society of Canada's decisions and direction through our advisory group? This group helps review research grant applications, provide insight on strategic direction and much more. We welcome all people in Canada with lived experience of dementia to join this group and make a difference!
Learn more about the Alzheimer Society's Advisory Group of People with Lived Experience with Dementia.
8. Dementia has a huge impact on lives in Canada, with more to come.
The Alzheimer Society of Canada estimates that there are more than 500,000 people living with dementia in Canada right now. Further, nearly a million people in Canada will be living with dementia in 2030.
Chances are likely that you may know someone who lives with dementia – or will be diagnosed in the future. Each year, 76,000 people in Canada are diagnosed with dementia. As well, one in five Canadians say they have had experience caring for someone with dementia.
To ensure that everyone is getting the care and support they need, it's important that we track these numbers accurately. Unfortunately, there are gaps in our knowledge that we still need to address. For example, people living with young onset dementia (that is, diagnosed with a type of dementia under the age of 65) are not currently counted in federal government statistics about dementia prevalence.
Check out the current dementia numbers in Canada.
9. The Alzheimer Society is here to help people living with dementia, their families and their caregivers.
Stigma remains a problem in relation to dementia, and stigma can often make people feel alone. But know that help and support are available to you – no matter what your experience with dementia is!
You are not alone. If you or a person you care for are looking for information, support and resources that can help you face the challenges of dementia, know that the Alzheimer Society is here for you. The Alzheimer Society is Canada's leading nationwide health charity for people living with Alzheimer's disease and other dementias. We are active in communities right across Canada – no matter where you live in Canada, there is a Society that can help you!
Visit alzheimer.ca/Find to connect with your local Society right now. You can also email us at info@alzheimer.ca – we will ensure that you get the help and support you need!