Create your own fundraiser
Learn about how to create your own fundraising event that can raise funds for the Alzheimer Society and support people living with dementia, caregivers and families.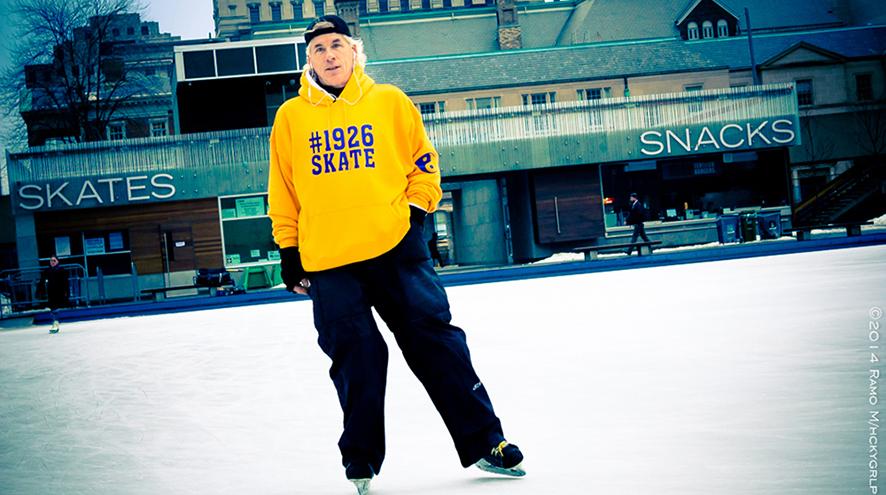 Why create your own fundraiser?
"I've spent a lot of time on my skates. And this is just my way of giving back." - Steve (pictured above), from Ontario. Steve created his own fundraiser, 1926 Skate, to honour his mother who lived with Alzheimer's disease.
By creating your own fundraiser, you'll become part of an invaluable collective of individuals, corporate and community groups who are dedicated to making a difference for caregivers and people living with Alzheimer's and other dementias.
The Alzheimer Society is dedicated to helping anyone concerned with or facing dementia have the confidence and skills to maintain quality of life, to ensuring that public policy and perceptions reflect the issues and reality, to securing funding for support and research and to raising awareness about the disease.
We want to say a big "Thank you!' to you and all the amazing fundraisers who've taken the initiative and made an incredible difference on the lives of people living with dementia in Canada!
Fundraising ideas
Honour someone in tribute or memory
Honour someone in your heart by creating an event in their memory or in celebration of them. Creating a tribute event in someone's name is simple and meaningful.
Since 2012, Steve McNeil (pictured above) has been skating for 19 hours and 26 minutes on December 15th in honour of his mother's birthday, December 15th 1926. Steve's mom lived with Alzheimer's disease for 13 years and sadly passed away in February 2013. He skates in tribute to her and for all those who are impacted by this disease.
Do something active
Want to challenge yourself in the spirit of fundraising? Walk, swim, bike, skate, compete – test your physical abilities in support of people living with dementia.
In 2018, Skyler Roberts cycled 8,000 kilometres across all 10 provinces to raise money for research on Alzheimer's disease, successfully raising more than $2,000.
Celebrate a special occasion
Celebrate a special occasion by supporting the Alzheimer Society. Your wedding, birthday, graduation or anniversary will be even more special when you raise funds to improve the quality of life for people living with dementia.
Host a fundraiser at work or school
Raise your office or school spirits and create a healthy sense of competition in your workplace or school by challenging your co-workers to raise funds in support of the Alzheimer Society. Who will raise the most?
Have your own idea for a fundraiser?
Your event idea is different and doesn't fit the mold. Use your imagination and raise funds for the Alzheimer Society!
Feature fundraising story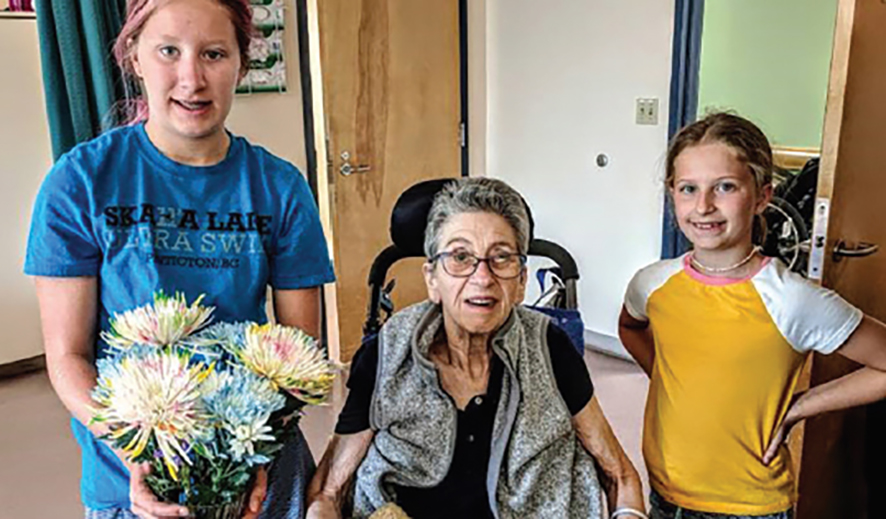 A young supporter goes the distance
At just 13, Issie Grecoff became the youngest competitor to complete the Skaha Lake Ultra Swim, an 11.8 kilometre open-swim course in British Columbia.
Marathon swimming requires mental and physical strength and perseverance. Fortunately, endurance is in Issie's blood. Her grandfather completed two Iron Man marathons when he was in his 40s. Over the last 10 years he has braved an even harder challenge: caring for his wife of 54 years, Joan, who has Alzheimer's disease.
Issie's grandparents have been a big influence in her life. Seeing her grandmother's disease progression and the challenges her grandfather has faced inspired Issie to use the swim competition as a fundraiser for the Alzheimer Society of Canada. "I wanted to try and raise money for something that I care about while swimming," says Issie. To date, she has raised $4,000 for research into the cause and a cure for Alzheimer's disease