Video resources
These videos can help you understand more about dementia, know what to expect and how to provide dementia care.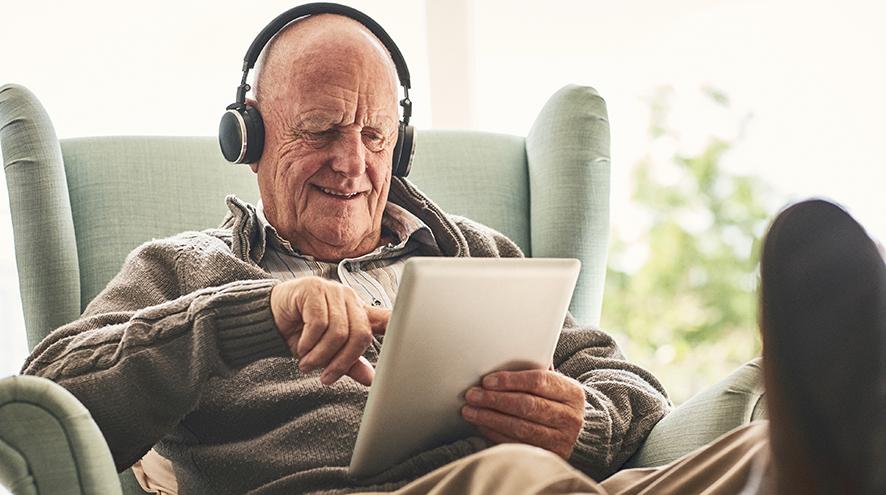 The Alzheimer Journey
The Alzheimer Journey is a resource for family caregivers. It consists of three videos that follow the three stages of Alzheimer's disease and a fourth video that explains how brain function is affected.
Module 1: The Road Ahead
Module 2: On the Road
Module 3: At the Crossroads
Care at home
This caregiving series includes seven training modules to help anyone caring for a person living with Alzheimer's disease.
Module 1: Aging
In this video, seniors share their views on getting older.
Module 2: The nature of Alzheimer's disease
This video examines the symptoms and effects of Alzheimer's disease through the eyes of two families who have been affected by it. You will also hear what an occupational therapist has to say about what we know and don't know about the disease.
Module 3: Communication strategies
In this video, actors role play various scenarios to demonstrate various techniques that can be used when communication is affected by Alzheimer's disease.
Module 4: Working with families
This video shows the Gillingham family and Elisa, their home support worker, working to care for Barbara Gillingham's mother Pearl who has Alzheimer's disease.
Module 5: The home environment
In this video, a "mime" points out possible hazards in the home to show the importance of maintaining a safe environment.
Module 6: Activities of daily living
In this video, support workers offer advice for day to day living.
Module 7: Challenging behaviours
This final video features actors using a problem-solving approach to manage three different challenging behaviours: aggression, inappropriate behaviour, and repetition.
The power of music
Music can be a powerful source of joy and comfort for people living with dementia and for those around them. When words fail, music provides a way for the person living with dementia to connect with others and engage with memories and emotions.
When words fail, music speaks
The Alzheimer Society created the video, "When words fail, music speaks" to show the positive impact of music:
Alive Inside
See just how effective the power of music is in this excerpt from the documentary 'Alive Inside', where music brings back memories to a person living with Alzheimer's disease.
Additional resources
Creating Effective Music Listening Opportunities from the Baycrest Centre for Geriatric Care is a brochure intended for caregivers and all persons interested in learning about developing successful shared music listening opportunities.