Potential treatments for dementia
read
Learn about the rigorous process to get a potential treatment for Alzheimer's disease or another type of dementia approved and available for the public.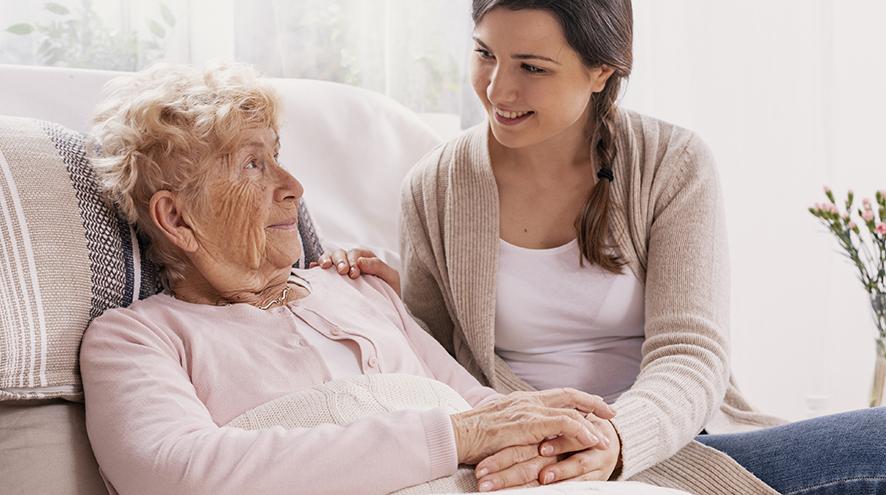 Are there more treatments on the way?
Sometimes, you may hear in the news that a potential new treatment for Alzheimer's disease or another type of dementia has been found. So why isn't this treatment available right away?
Aducanumab
For example, the drug aducanumab has been found to slow decline in memory and thinking skill in adults with mild cognitive impairment (MCI) – as long as they are taking higher doses of the drug. Aducanumab works by targeting a particular protein in the brain that's involved (we're still not exactly sure how) with Alzheimer's.
However, all treatments, including aducanumab, must go through successful clinical trials and become approved in Canada before becoming available for your doctor to prescribe.
In June 2021, aducanumab was approved by the U.S. Food and Drug Administration (FDA) as a new treatment for Alzheimer's disease, under certain conditions and additional testing.
For aducanumab to be available in Canada, the drug would have to achieve required regulatory approval by Health Canada to ensure its safety and efficacy.
On June 9, 2022, drug maker Biogen removed aducanumab from Health Canada review after learning that it would likely not receive approval based on current data.
With each potential treatment, it's hard to tell how long this process takes. Plenty of testing is required to validate a drug's effects, which can result in a wait time of several years or more before the drug becomes approved for the public – assuming that the tests are successful.
While this may seem like a long time, know that testing also ensures that the potential treatment doesn't do more harm than good.
What do clinical trials do?
A clinical trial examines the effects of an experimental drug given to a select group of volunteering participants.
These participants are people who meet the criteria for treatment. For example, a potential drug to fight memory loss would be tested with people who are experiencing that symptom.
When a potential dementia-treating drug reaches the clinical trial stage, it means that it's ready to be safely tested with participants, though there still may be potential risks through side effects.
A successful clinical trial moves research forward, putting us one step closer to better treatments for dementia – and possibly, a cure. Even if a clinical trial fails, we still further our understanding of dementia by knowing what doesn't work.
How do drugs get approved in Canada?
It is the responsibility of the Therapeutic Products Directorate (TPD) to ensure that all drugs used by the public are of high quality, safe and effective for specific conditions.
This responsibility includes ensuring that drug companies have tested the drugs they wish to market and that the public is protected during each stage of the drug's development. A history of successful clinical trials will make a drug more likely to be approved.
TPD falls under the Health Products and Food Branch (HPFB), which in turn falls under Health Canada, the government agency responsible for helping Canadians maintain and improve their health.