The Alzheimer Society Federation
Read about how each Alzheimer Society across Canada works together in a partnership to create change for people affected by dementia.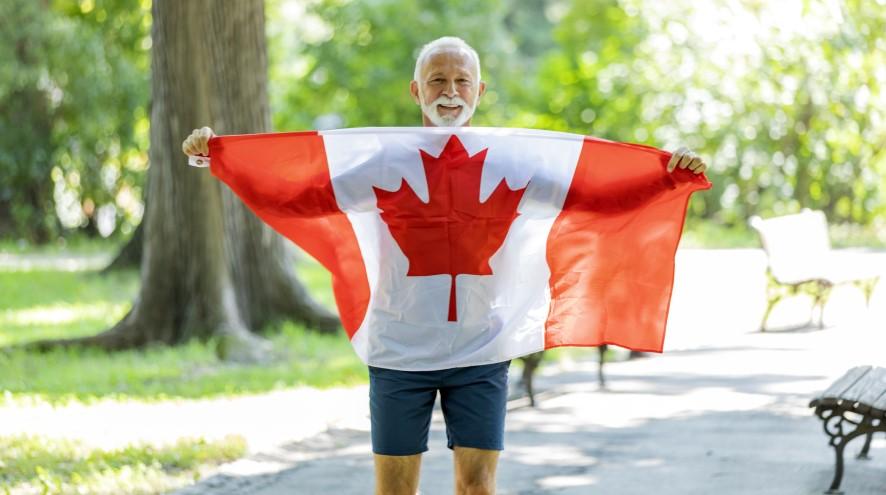 What is the Alzheimer Society Federation?
A federation of 11 partners, altogether the Alzheimer Society Federation is the leading nationwide health organization that supports people living with dementia, families and caregivers in Canada.
As a federation, we define ourselves as a network of partners committed to a common mission and a shared brand and program model, while remaining legally independent from one another.
We share a belief that our ability to achieve our mission is enhanced through the federation and the collaboration associated with it.
List of Federation Partners
Alzheimer Society of Canada
CEO: Kevin Noel (interim)
Address: 20 Eglinton Avenue W., 16th Floor, Toronto, ON M4R 1K8
Phone: 416-488-8772
Toll-free: 1-800-616-8816
Email: info@alzheimer.ca
Website: www.alzheimer.ca
Alzheimer Society of Alberta and Northwest Territories
CEO: George Andrews
Address: Allendale Professional Centre 306, 10430 61 Avenue NW, Edmonton, AB T6H 2J3
Phone: 780-488-2266
Toll-free: 1-866-950-5465
Email: reception@alzheimer.ab.ca
Website: www.alzheimer.ca/ab
Alzheimer Society of British Columbia
CEO: Jen Lyle
Address: 300 - 828 West 8th Avenue, Vancouver, BC V5Z 1E2
Phone: 604-681-6530
Toll-free: 1-800-667-3742
Email: info@alzheimerbc.org
Website: www.alzheimer.ca/bc
Alzheimer Society of Manitoba
CEO: Wendy Schettler
Address: 10 - 120 Donald Street, Winnipeg, MB R3C 4G2
Phone: 204-943-6622
Toll-free: 1-800-378-6699
Email: alzmb@alzheimer.mb.ca
Website: www.alzheimer.mb.ca
Alzheimer Society of New Brunswick
CEO: Chandra MacBean
Address: 320 Maple Street, Suite 100, Fredericton, NB E3A 3R4
Phone: 506-459-4280
Toll-free: 1-800-664-8411
Email: info@alzheimernb.ca
Website: www.alzheimer.ca/nb
Alzheimer Society of Newfoundland and Labrador
CEO: Shirley Lucas
Address: 107 - 835 Topsail Road, Mount Pearl, NL A1N 3J6
Phone: 709-576-0608
Toll-free: 1-877-776-0608
Email: info@alzheimernl.ca
Website: www.alzheimer.ca/nl
Alzheimer Society of Nova Scotia
CEO: John Britton
Address: 112-2719 Gladstone Street, Gladstone Ridge Professional Centre, Halifax, NS B3K 4W6
Phone: 902-422-7961
Toll-free: 1-800-611-6345
Email: alzheimer@asns.ca
Website: www.alzheimer.ca/ns
Alzheimer Society of Ontario
CEO: Cathy Barrick
Address: 20 Eglinton Avenue W., 16th Floor, Toronto, ON M4R 1K8
Phone: 416-967-5900
Toll-free: 1-800-879-4226
Email: staff@alzon.ca
Website: www.alzheimer.ca/on
Alzheimer Society of Prince Edward Island
CEO: Jaime Constable
Address: 166 Fitzroy Street, Charlottetown, PE C1A 1S1
Phone: 902-628-2257
Toll-free: 1-866-628-2257
Email: society@alzpei.ca
Website: www.alzheimer.ca/pei
Federation of Quebec Alzheimer Societies
Executive Director: Sylvie Grenier
Address: 4624 Rue Garnier, Montreal, QC H2J 3S7
Phone: 514-369-7891
Toll-free: 1-888-636-6473
Email: info@alzheimerquebec.ca
Website: www.alzheimer.ca/federationquebecoise
Alzheimer Society of Saskatchewan
CEO: Joanne Bracken
Address: 301 - 2550 12th Avenue, Regina, SK S4P 3X1
Phone: 306-949-4141
Toll-free: 1-800-263-3367
Email: info@alzheimer.sk.ca
Website: www.alzheimer.ca/sk