#ilivewithdementia
Take a moment to hear the stories of people living with dementia, caregivers and families. You'll quickly see that it's not an "old person's disease." And it doesn't signal the end of a life. What's true is it happens in stages, but what is always constant is that there are still lives to be lived, dreams to pursue and people to love.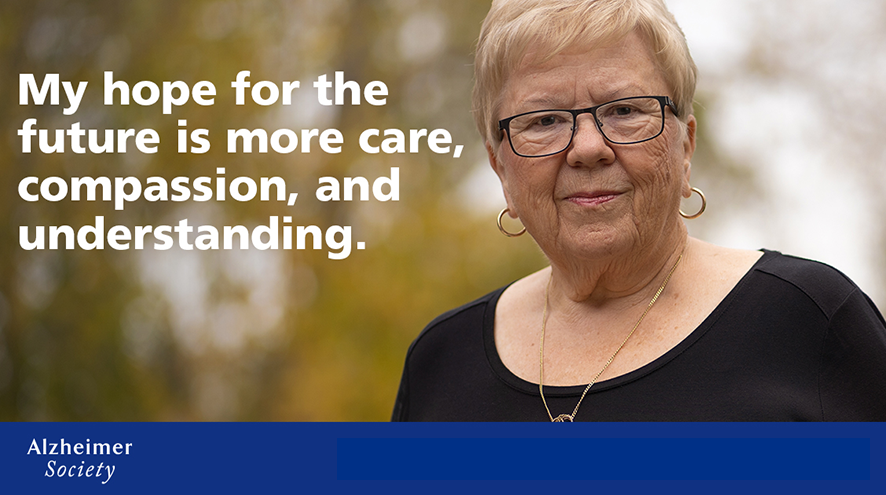 It's time to see dementia differently. Check out ilivewithdementia.ca for useful information and resources to help you learn more and take action to end dementia stigma.
"Yes. I live with dementia. Let me help you understand."
When it comes to telling the stories of Alzheimer's disease and other dementias, we're letting the experts do the talking: people with lived experience of dementia. Our vibrant ambassadors are openly and honestly sharing their stories to show Canadians a pathway to understanding. After all, who better to educate the public about stigma against dementia than those who face it every day?
By highlighting the humanity that is part of every single person living with dementia, our campaign seeks to convert judgement into compassion and assumptions into understanding.
We invite Canadians to visit ilivewithdementia.ca to read and watch the compelling stories of people getting on with their life in spite of dementia, get tips on how to help end stigma and download other useful resources.
How you can help
We've created a toolkit of materials to help you spread the word about #ilivewithdementia on social media and in your community. Get the toolkit.
Also, consider sharing your experiences and tell your story of living with dementia.