How Canadians perceive dementia
Many Canadians acknowledge that people living with dementia regularly experience many forms of stigma. But there is still more work to be done to reduce stigma. Understand the results from our most recent Awareness Survey.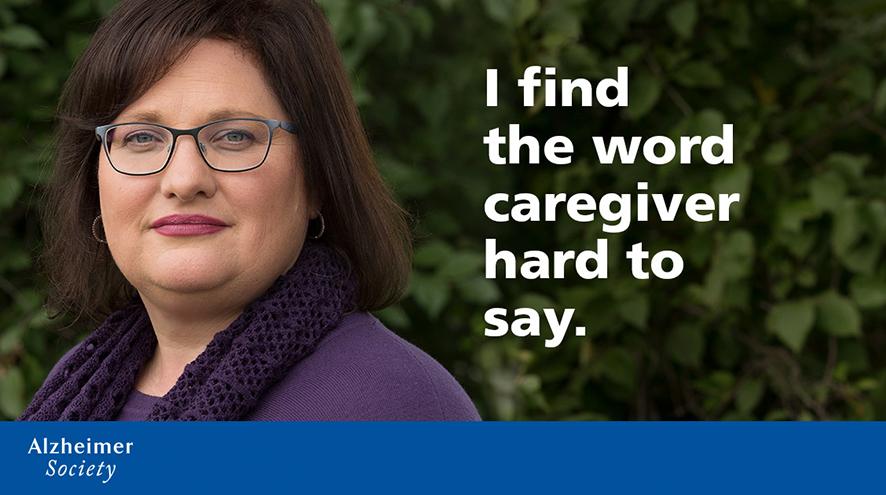 The numbers behind dementia stigma in Canada
Unfortunately, research shows that stigma around dementia is rampant in Canada. Here are some selected numbers from our 2017 Awareness survey*:
On acknowledging the existence of stigma and stigmatizing language
58% of Canadians

believe that people living with dementia are likely to be ignored or dismissed.

51% of Canadians admit to using derogatory or stigmatizing language about dementia.
30% of Canadians admit to telling dementia-related jokes.
On how stigma can discourage support
2 in 3 caregivers

find the experience of caring for someone with dementia to be isolating.

Only 39% of Canadians would offer support for family or friends who were open about their diagnosis.
Only 5% of Canadians admit they would learn more about dementia if someone close to them were diagnosed.
On the effects of self-imposed stigma
56% of Canadians

are concerned about being affected by Alzheimer's disease. Of greatest concern is their fear of being a burden to others, losing their independence and the inability to recognize family and friends.

50% of Canadians don't believe they could live well with dementia. In fact,

27%

believe their life would be over after getting diagnosed.
1 in 5 Canadians would avoid seeking help for as long as possible, if they thought they had dementia, perhaps to avoid the associated stigma and embarrassment.
*An online survey of 1,506 Canadians to get their thoughts and insights on Alzheimer's disease and other forms of dementia was completed between November 9 and 14, 2017, using Leger's online panel, LegerWeb. A probability sample of the same size would yield a margin of error of +/-2.5%, 19 times out of 20. In order to qualify, respondents needed to indicate that they've never been diagnosed with dementia or Alzheimer's disease.
Three key takeaways from the survey results
The findings underscore the work we must still do to end stigma once and for all

.

There is no shame in having dementia

.

We can't let negative perceptions stand in the way of people living with dementia and caregivers seeking help and support.
Life without discrimination is a right for anyone affected by this disease.
How do you perceive dementia? Test your attitude
We surveyed over 1,500 Canadians about how they perceive the stigma associated with Alzheimer's disease and other forms of dementia.
Now, see where you stand.
Our quiz offers six scenarios and asks how you would handle each situation. It only takes five to ten minutes. There are no right or wrong answers, but your responses may surprise you!
More useful links and resources
2017 Alzheimer's Awareness Survey - Executive summary. Alzheimer Society of Canada, 2017. This summary highlights key revelations from our 2017 survey that asked over 1,500 Canadians to measure their attitudes and perceptions of Alzheimer's disease and dementia. This survey was conducted by polling and marketing firm Leger.
2017 Alzheimer's Awareness Survey - Full report. Leger, December 13 2017. Read the full results of the survey that asked more than 1,500 Canadians about their attitudes and perceptions of Alzheimer's disease and dementia.
ilivewithdementia.ca. Alzheimer Society, 2020. Part of Alzheimer's Awareness Month, this microsite lets you read the stories of people living with dementia, families and caregivers. You can also learn more about stigma and find the closest Alzheimer Society to you.