The 10 benefits of early diagnosis
People with dementia can live meaningful and productive lives for many years after an early diagnosis. Dementia diagnosed early helps both the person and family members to learn about the disease, set realistic expectations and plan for their future together.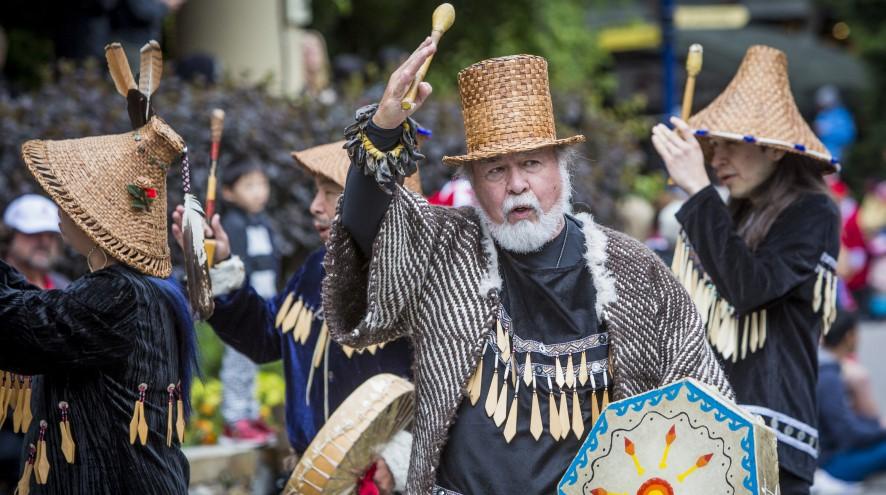 "It helps to put a name on what is happening. Then you know what it is and know that it's not your fault." - Glen, from Manitoba. Glen lives with dementia.
Benefit 1: You get an accurate diagnosis so you will know what to expect
Some treatable conditions can produce symptoms similar to dementia. For example, vitamin deficiencies, thyroid disease, sleep disorders, alcohol abuse or depression. Similarly, other possible causes of confusion include poor sight or hearing. Because of this, it's important to arrange for a full medical assessment if you notice any changes in abilities or behaviours.
Learn about the first steps to take after diagnosis.
Benefit 2: You can become more actively involved in your personal decisions, including healthcare
Earlier in the disease process, you're able to participate more actively in your own healthcare decisions and future plans. These are part of your rights that you can assert according to the Canadian Charter of Rights for People with Dementia.
Learn more about asserting your rights as a person living with a dementia.
Benefit 3: You can use treatments more effectively
Treatment of Alzheimer's disease and other dementias is typically most effective when started early in the disease process. This includes medications as well as some alternative therapies.
Learn more about how to treat dementia.
Benefit 4: You can focus on what's important
An early diagnosis allows you to set priorities based on what's important to you, such as travelling, pursuing new goals, or deciding when to stop working
Learn more about living well with dementia.
Benefit 5: You can make empowering choices
An early diagnosis allows you to make informed decisions about legal, financial and care matters and make your wishes known to your family and friends.
Learn about how to plan for the future.
Benefit 6: You can take advantage of resources
Both you and your family can benefit from local Alzheimer Society information, support and education programs that can help you learn how to live well with dementia.
Learn more about the resources and help available to you.
Benefit 7: Your family will be better able to support you
If your family can understand the disease you're facing and the challenges that come with its progression, they are better able to support you and get the help that's needed.
Learn more about how your family can support you.
Benefit 8: You are in a better position to speak out
You can join other people living with dementia who are making their voices heard, raising awareness about the disease, the need for quality care and the need for increased funding for research.
Learn more about sharing your experience.
Benefit 9: You can help advance research
You can participate in clinical trials and other research to help improve diagnosis and enhance care.
Learn more about participating in research.
Benefit 10: You can help reduce stigma
You can continue to live life to the fullest. Sharing your experience of living with dementia can be very helpful in reducing the stigma of the disease and in encouraging others to reach out for support.
Learn more about spreading awareness and fighting stigma.
Disclaimer
The Alzheimer Society of Canada acknowledges the Alzheimer's & Dementia Alliance of Wisconsin for their website content, which has been modified with permission.
More useful links and resources
Benefits of an early diagnosis. Alzheimer Society of Canada. This downloadable information sheet lists 10 helpful reasons for getting dementia diagnosed as early as possible.