Welcome to the new Alzheimer Society website!
We've recently redesigned and relaunched alzheimer.ca. Find out what's new!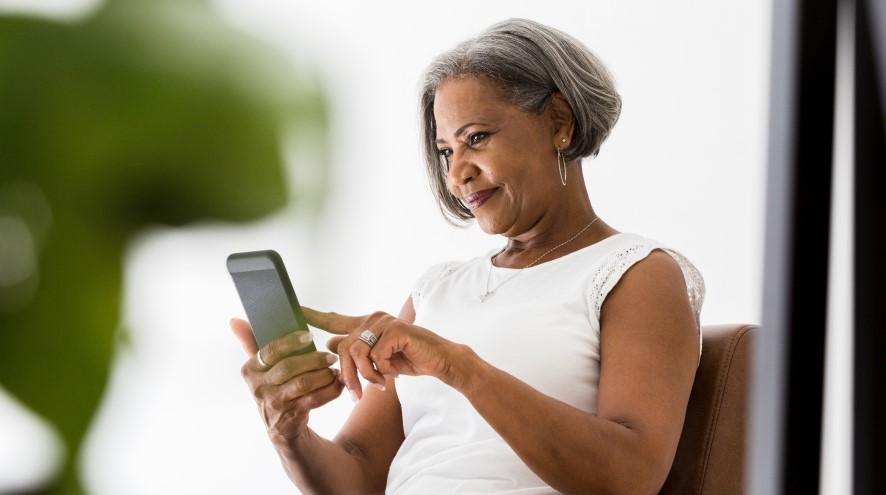 At the Alzheimer Society, we are always listening to what you have to say. By understanding what you are looking for, we can help make your life a little easier by providing information that's useful and relevant to you. You might be visiting us today to get help on a challenge you're facing right now, such as: 
I've just been diagnosed with Alzheimer's…what do I do next? 
I think my grandpa might have dementia. How can I know for sure? 
One of my patients is living with dementia. Is there anything I can do to make her life easier? 
I want to help find a cure. How can I lend my support? 
When we hear from you, we also learn about where we need to improve. That's why, after getting feedback from Canadians living with dementia, families, caregivers, researchers and others, we are happy to bring you an improved, dementia-friendly Alzheimer Society website. Today, when you visit the new www.alzheimer.ca, you can find what you're looking for – quicker, easier and more accurate to what you need. 
So, what are you looking for? 
Are you visiting this site for the first time? Looking for answers on dementia? We recommend starting out with About dementia. In this section, get the basic facts and numbers behind Alzheimer's disease and other types of dementia, understand the effects of stigma and learn more about prevention and treatment, along with other useful bits of information that everyone should know. 
However, maybe you're looking for something that speaks to your specific needs and where you live in Canada. In that case, visit our Help and support section, where we list dementia-focused programs, services and resources, both nationwide and at the Society closest to you. Whether you live with dementia, are caring for someone who has it, work as a healthcare provider or have another relationship with the disease, this section is organized to respond to your unique challenges. 
Interested in helping us fight dementia and its impact on Canadians? Donate, fundraise, volunteer – these are all possible when you visit the section to Take action! You can also learn about current initiatives that the Society is undertaking to counter the effects of dementia in Canada and in your community, such as raising awareness and learning how to be dementia-friendly. You can help! 
What's going on in Research? Visit this section to know more about the latest advances in the mission to find better treatments and a cure. You can also participate in current studies and meet some of the faces behind that important work. If you're a researcher, find out how the Alzheimer Society can support you and your work. 
When you visit What's happening, you can read the latest news on dementia, Get to know the issues that are affecting the lives of people across the country – and hear what some of those people have to say! Further, you can find out what events are going on near you, like fundraisers, workshops and webinars. 
Finally, check out About us to learn more about the Alzheimer Society, including who we are and what we do. 
One more thing to know! No matter where you live in Canada, there is an Alzheimer Society that can help you. You can find out what's available near you by clicking on "Change Your Society" at the top of your screen and selecting your location. That way, you will see programs, events, donation options, volunteering opportunities and any other information specific to your province and region. 
We hope you enjoy your new Alzheimer Society website experience! If you would like to share your thoughts and experiences with the new website, please contact webmaster@alzheimer.ca.